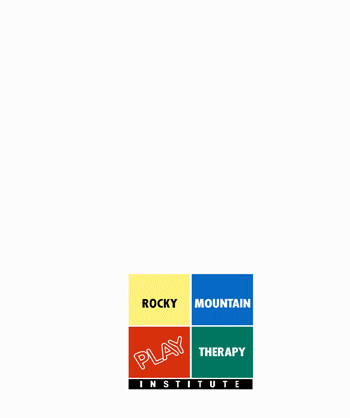 Training Calendar

Yellow Stream: Intensive Specialized Certificate Programs

Green Stream:Foundations of Play Therapy

 Red Stream: Advanced Theory and Techniques in Play Therapy

  Blue Stream: Play Therapy Supervision Certification Program

  Purple Stream: Certificate in Therapeutic Play Skills

Master Classes

 Specialty Programs
We've responded to current Covid-19 conditions and have moved all of our programs
into a blended delivery model - both in-room and online.
Please note: times shown for our programs are "mountain time" - either MDT or MST depending on the time of year.  To check the time with your time zone you can use a time converter such as World Time Buddy.
Once admitted to a course you will receive an e-mail with instructions for your payment.

  Jan. 14 & 15, 2022
Yellow Stream: Play Therapy for Children of Separation and Divorce: Managing the Impact of Parental Separation
2 Day Program - 12 Hour Certificate
Jan 14 & 15, 9am to 4:30 MST
Cost: $750 CAD + GST
---
 Jan. 2022
International Centre for Children and Family Law: Meeting with Children

 Feb./Mar. 
Purple Stream: Certificate in Therapeutic Play Skills
6 Day Program in 3 parts
47 Hours (42 Contact, 5 Non-Contact)
Cost: $1850 CAD + GST
Part 1.1 - Feb. 11 & 12, 9 am – 4:30 pm MST
Part 1.2 - Feb. 18 & 19, 9 am – 4:30 pm MST
Part 1.3 - Mar. 25 & 26, 9 am – 4:30 pm MST
---

Feb./Mar. 2022
Green Stream: Foundations of Play Therapy
9 Day Program in 3 parts
75 Hours (63 Contact, 12 Non)
Cost: $2450 CAD + GST
Part 1.1 - Feb. 25 - 27  -  9 am – 4:30 pm MST
Part 1.2 - Mar. 4 - 6  -  9 am – 4:30 pm MST
Part 1.3 - Mar. 18 - 20 - 9 am – 4:30 pm MST

  April 7-9, 2022
Yellow Stream: 3 Day Program
Certificate in Sandplay with Special Populations using Play Therapy Skills and Techniques
3 Day Program – 33 Hour Certificate (21 Hours Contact, 11 Non-Contact)
April 7 to 9,  9 am – 4:30 pm MDT
Cost: $1310 CAD + GST

---

 April 21-23, 2022
Blue Stream: Play Therapist Supervision Training
3 Day Program - 24 Hour Certificate (21 Contact, 3 Non-Contact)
April 21 to 23, 9 am – 4:30 pm MDT
Cost: $1310 CAD + GST

May 6 & 7
Yellow Stream: Play Therapy for Children of Separation and Divorce: Managing the Impact of Parental Separation
2 Day Program - 12 Hour Certificate
Friday/Saturday, May 6 & 7, 9am to 4:30 MST
Cost: $750 CAD + GST
---
International Centre for Children and Family Law: Meeting with Children

Meeting with Children    IN ROOM TRAINING EVENT  CALGARY, AB, CANADA
Class Identifier: MWC 22.05
Day 1:
25 May 2022 8.45am to 3.30pm (CA MST)
Day 2:
26 May 2022 8.45am to 3.30pm (CA MST)
Day 3:
27 May 2022 8.45am to 3.30pm (CA MST)
Day 4:
28 May 2022 8.45am to 3.30pm (CA MST)
Day 5:
29 May 2022 8.45am to 3.30pm (CA MST)

  June 8 & 9, 2022
Pink Stream: Enter the Metaphorical Journey: Inquiry Skills for Play Therapists
1 Day Master Class - 6 Hour Certificate
June  8 & 9,  5 – 8 pm MDT
Cost: $225 CAD + GST

  July 2022

Purple Stream - Certificate in Therapeutic Play Skills: Level I
6 Day Program in two parts  47 Hours (42 Contact, 5 Non-Contact)
Cost: $1850 CAD + GST
Part 1 of 2
July 6  to 9, 2022, Wed. to Sat. - 9 am – 4:30 pm MDT
Part 2 of 2
July 28 & 29, 2022, Thurs. & Fri. - 9 am – 4:30 pm MDT
---

 July 14 - 22, 2022

Green Stream: Foundations of Play Therapy
9 Day Program - 75 Hours (63 Contact, 12 Non)
Runs 9 Days Concurrently –  July 14 to 22, 9 am – 4:30 pm MDT
Cost: $2450 CAD + GST

August 11 - 19, 2022
Red Stream: Advanced Theory and Techniques in Play Therapy
9 Day Program - 75 Hours (63 Contact, 12 Non)
Runs 9 Days Concurrently - August 11 to 19, 9 am – 4:30 pm MDT
Cost: $2450 CAD + GST

Oct. 20 2022
One day workshop/Guest Workshop
1 Day Short Course - 7 Hour Certificate
Special Topic: (Further details TBD)
Cost: $225 CAD + GST
---

Oct. 21- 23, 2022
7th Annual Tye Dye Play Therapy Study Group 
3 Day Short Course (Retreat-Style) - 21 Hours
Cost: $695. CAD + GST
---

  Oct. 27 & Nov. 3, 2022
Pink Stream: Enter the Metaphorical Journey: Inquiry Skills for Play Therapists
1 Day Master Class in two parts - 6 Hour Certificate
October 27, 5 – 8 pm MDT (Part 1 of 2)
November  3, 5 – 8 pm MDT (Part 2 of 2)
Cost: $225 CAD + GST

Nov. 4, 2022
Advanced Supervision Training for Play Therapist Supervisors: The Reflective Practitioner
Nov. 4,  9 am – 4:30 pm MDT
Cost: $375 CAD + GST
Program Information (pdf)
---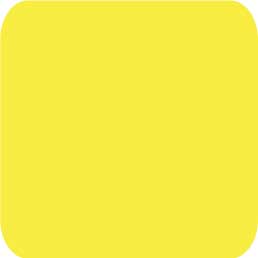 Nov. 18 & 19, 2022
Yellow Stream: Advanced Sandplay
Sandscenes Through the Looking Glass: Sandplay Journey Using Case Studies for Play Therapists
Nov. 18 & 19, 9 am – 4:30 pm MST
Cost: $750 CAD + GST

 Nov. 30 to Dec.2 , 2022
Certificate in Treatment of Trauma Using Play Therapy Skills and Techniques
3 Day Program – 26.5 Hour Certificate (21 Contact, 5.5 Non-Contact)
Nov. 30 to Dec. 2, 9 am – 4:30 pm MST
Cost: $1310 CAD + GST

Program Information
---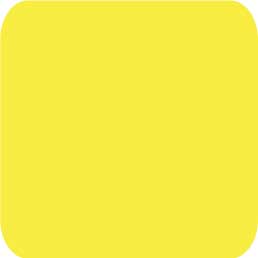 Dec. 8 & 9, 2022
Play Therapy for Children of Separation and Divorce: Managing the Impact of Parental Separation
Dec. 8 & 9, 9 am – 4:30 pm MST
Cost: $750 CAD + GST