Therapeutic Play Practioner (TPP)
Purple Stream Continuing Education Series

Offerings:
Pink Stream: Enter the Metaphorical Journey: Inquiry Skills for Play Therapists
Six Hour Continuing Education Certificate
This Master Class is for Play Therapy and Therapeutic Play practitioners who use expressive arts, projective activities and sandplay with their clients and introduces play therapists to an array of questions that may be utilized when engaging with children, youth and adults during an exploration phase of an expressive-based activity. Through the inquiry skills training, therapists will be encouraged to "stay out of the way" of interpretation and instead assist the client to explore their scene or product while remaining in the metaphor.
---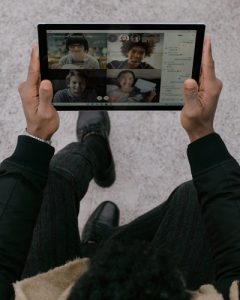 TPP Group Supervision - Discussion Series
Two Hour Letter of Attendance
This is an open-group process that occurs in pre-scheduled two-hour time blocks (Mountain Standard Time). The cohorts meet for a two-hour exploration of case studies where they have an opportunity to share insights and turning points with other colleagues, as well as receiving direct feedback and supervision from a CPT-S/RPT-S to enhance their existing knowledge of therapeutic play.
Supervision Includes:
Approved Play Therapy Supervisors
Self-development activities
A unique case conceptualization format using the Play Therapy Dimensions Model
---
 Purple Stream: Introduction to Therapeutic Uses of Sandtray
Directive and Non-Directive Sandtray When Working with Children, Adolescents, and Adults in Play Therapy and Therapeutic Play
Six Hour Continuing Education Certificate
Participants will be introduced to the principles, theory, and practice of using the sandtray with clients. Both Directive and Non-directive activities will be discussed and exemplified. Participants will have an opportunity to try a variety of approaches to the use of the sandtray in order to gain an experience of the differences between directive and non-directive use of sand as well as the use of sand with and without objects.
Goals of Introduction to Sandtray will Include:
Introduction to sandtray, history and theory
Experience sandtray with and without objects
Experience sandtray with objects
Debrief sandtray scenes with a partner
Document the sandtray process using sandtray sketch & recording forms
Learning Objectives:
Describe at least one theory applied to use of sandtray
Demonstrate the ability to use sandtray with and without objects
Analyze a sand scene
List ways to use sandtray with child, adolescent and adult clients
Materials needed by participants: Miniatures, Sandtrays, Journaling Notebook