Lorri Yasenik and Ken Gardner are the co-founders of the Rocky Mountain Play Therapy Institute and are internationally recognized in the field of play therapy as certified play therapists, supervisors, instructors and presenters.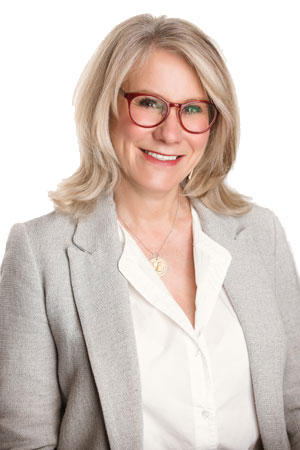 Lorri A. Yasenik, PhD, RSW, RPT-S, CPT-S
Co-Founder/Senior Faculty
Lorri is the director/owner of Rocky Mountain Play Therapy Institute, an international training institute for the study and treatment of children. She is the past co-owner of Rocky Mountain Psychological services where she was Clinical Director for over 10 years. Lorri has dedicated her professional life to working with children families and individuals. She has over 30 years experience in the clinical field of practice. She is a Registered Clinical Social Work Supervisor, Certified and Registered Child Psychotherapy and Play Therapy Supervisor, Registered Family Mediator, and a Registered Parenting Coordinator-Arbitrator. Lorri is the Past President of the Alberta Family Mediation Society and Past President of AFCC-AB. She is the 2010 recipient of the Dr. John Haynes Memorial Award for outstanding contributions to family mediation in Alberta and the 2016 Monica Hebert Award for Significant Contributions to Play Therapy. Lorri served as a member of the Clinical Committee, a Regulatory Standing Committee for the Alberta College of Alberta for two terms and is a founding member of the Alberta Play Therapy Association.
Lorri has expertise in working with treatment of trauma, high conflict separation and divorce situations and a range of children's issues. She delivers international training in child and play therapy and children and family law. Lorri completed her Doctoral Dissertation on the topic of, " Including the Voices of Children of Separation and Divorce in the Legal System". Lorri has a keen interest in children's rights.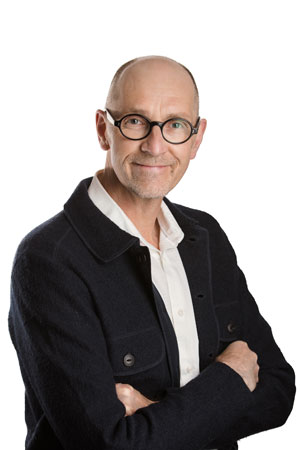 Ken Gardner, M.Sc., R.Psych (CPT-S)
Co-Founder/Senior Faculty
Ken is a Registered Psychologist with a background in clinical, school and community psychology. Ken has been practicing as a Psychologist since 1989, as a Certified Child Psychotherapist and Play Therapist since 1999, and as a Certified Child Psychotherapy and Play Therapy Supervisor since 2008. Ken specializes in the areas of play therapy for children with emotional and/or developmental concerns, and educational evaluations for students experiencing learning and/or developmental difficulties. As the co-director of the Rocky Mountain Play Therapy Institute (RMPTI) Ken has extensive experience as a trainer and regularly teaches in the area of Child and Play Therapy, both nationally and internationally. He is the co-author (with Dr. Lorri Yasenik) of the Play Therapy Dimensions Model: An Decision-Making Guide for Integrative Play Therapists (Jessica Kingsley Publishers, Second Edition, 2012). Ken has also co-authored several chapters on topics such as play therapy supervision, family play-techniques and the use of consciousness in play therapy. Ken is a past executive board member of the Canadian Association for Child Psychotherapy and Play Therapy (CACPT), the Alberta Play Therapy Association (APTA), and the Calgary SCOPE Society. In 2011 Ken was presented the Monica Hebert Award for his contribution and dedication to Play Therapy in Canada.
Student Services Operations Coordinator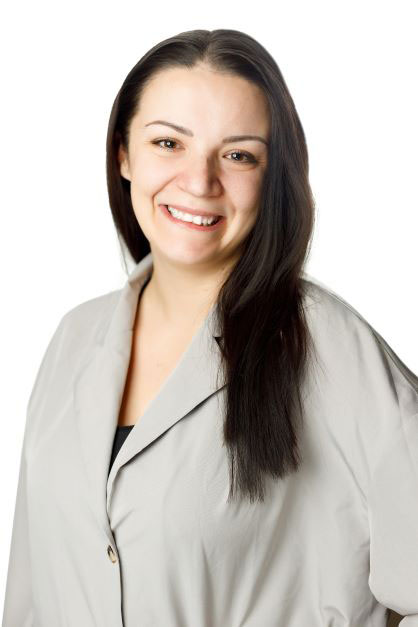 Ebony Fraser
Many of you will have already interacted with Ebony. Ebony joins the RMPTI team as the Student Services Operations Coordinator and is the first point of contact for new and returning students. Ebony has a background in both Medical Administration and Student Services, and as such has a unique ability to both meet the student needs and understand the needs of the business. As an Indigenous woman Ebony is also passionate about strengthening RMPTI's relationships with Indigenous communities. In addition to working as RMPTI's Student Services Coordinator, she enjoys spending time with her family, friends, and advancing her own knowledge through taking courses online. She believes there is always room to learn something new!
Opportunity Development Coordinator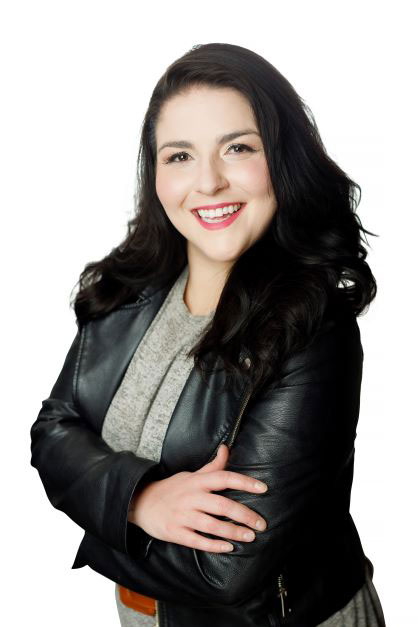 Natasha Weston
Natasha joins the RMPTI Team as the Opportunity Development Coordinator, focusing on student retention, new student opportunities, and social media. With a BCOMM degree in Honours Marketing Management Natasha has worked in many sales and networking driven fields. Natasha has a passion for all things mental health after many years of working in Student Affairs, particularly in regards to children, and is excited to be working with a team that focuses on helping the next generation.  On her own time Natasha spends as much time surrounded by live music as possible, and acts as a karaoke host to feed her inner artist.
Jennifer Buchanan, MBA , MTA
Jennifer has been instrumental in the implementation of hundreds of music therapy programs throughout Canada for almost 30 years and has been thrice nominated for the Community Impact Award by the Chamber of Commerce.
She is author of two award-winning books – 'Tune In' and 'Wellness Incorporated' and has appeared as a guest on numerous news and current affairs programs.  She speaks on music therapy and health entrepreneurship at a wide variety of education, healthcare, small business, and corporate conferences.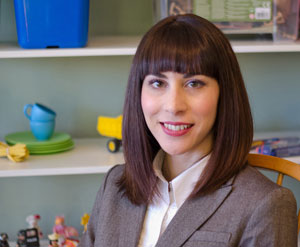 Adriana Sorbo, MA, R. Psych. RPT
Adriana is a registered psychologist with the College of Alberta Psychologists and a registered play therapist with the Association for Play Therapy. Adriana has worked in the area of child and adolescent mental health for over 10 years in numerous settings including non-profit counselling centres, mental health services and private practice. Adriana is currently the owner of a private practice in Calgary where she works with children and their families from a developmental, trauma-informed and attachment-based integrative play therapy lens and where she brings play into her role as a clinical supervisor. Adriana recently co-authored a chapter in an edited book on play therapy process. Adriana spends as much time as possible playing on her yoga mat, in the snow, in her garden, in the trees and with her child.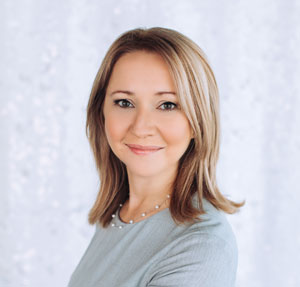 Natalie Bergman, R. Psych
Natalie Bergman provides counselling for children and families with an emphasis on acting out children and improving family dynamics.
I apply Play therapy and Cognitive-Behavioral therapy to help children with anxiety, attention difficulties, stress, behavioral concerns, bulling, grief and loss, and parent-child conflict.
I am passionate about working with children and families and have experience with play-based therapy, which is a natural way to communicate for children.
I am bilingual and speak Russian and English. I am a writer for Russian newspaper (mostly articles about child development). I am a registered psychologist in a province of Alberta and pursuing a Doctoral Degree in Counselling Psychology. I worked as a Parent Coach at Catholic Family Services and a Counselor at Family Youth Sexual Abuse Treatment Program; I have had 2 years training in Functional Family Therapy. I have had training in Play Therapy, I have had extensive training in Cognitive-Behavioral Therapy for anxiety, depression, and schizophrenia.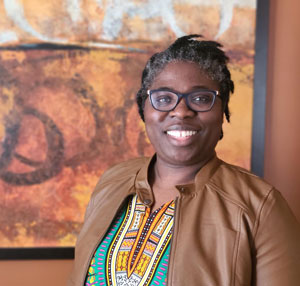 Dr. Mercy Yeboah-Ampadu, PhD, RSW
Dr. Mercy Yeboah-Ampadu is a social worker of 21 years currently working in children's mental health. She is also a retired military social work officer and veteran with extensive experience in working in adult mental health populations. She has taught as a sessional social work instructor with the University of Calgary and Red Deer College including course work in research and cultural diversity. She has extensive training in play therapy and has authored two children's books.
Georgina Henderson, Registered Provisional Psychologist
As a registered provisional psychologist, I am  committed to promoting the well-being of the mind, body, spirit and emotions of Indigenous children, youth and adults  through an Indigenous framework that honors the journey and sacred story  of the individual and utilizing the grandfather teachings and the Medicine Wheel as needed.
Being cognizant of the historical and current trauma and its impact on the individual, family and community as an Indigenous therapist allows me to incorporate a variety of  elements to promote balance, healing, and harmony.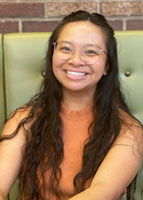 Abigail Ellazar, MS Psych
Abigail Ellazar received her Master's in Psychology in 2016 graduating cum laude where she focused on specializing in clinical interventions with children. Throughout the years she has worked with diverse populations as a mental health therapist in Hawaii. She has since then narrowed down focus to specializing in behavior interventions and play skills for children with special needs and recently began her practice, Behavior and Play.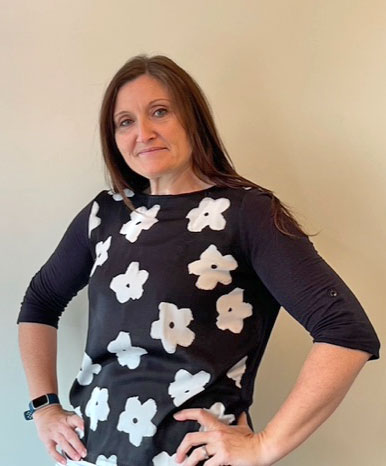 Carolyn Lynch, R.Psych
Carolyn is a registered psychologist with the College of Alberta Psychologists and a certified play therapist with the Canadian Association for Play Therapy. Carolyn has worked in child and adolescent mental health for more than 15 years in numerous rural settings, including education, mental health services and private practice. Carolyn is currently the owner of a private practice in Whitecourt, Alberta. She works with children and their families from a developmental, trauma-informed and attachment-based integrative play therapy lens. Carolyn is outside playing with her family, hiking, biking, walking, running, camping, and paddling all year long when she is not at work.
Michelle Smith, M.Ed., R.Psych., RPT™
Michelle is a Registered Psychologist with the College of Alberta Psychologists and a Registered Play Therapist™ with the Association of Play Therapy. Michelle worked in the school system for over 30 years in various roles, including teacher, counsellor, consultant, and psychologist. She has experience working with children from kindergarten to grade 12 with diverse learning, behaviour, and mental health profiles. She is presently the owner of a private practice in Edmonton where she provides play therapy, counselling, and psychoeducational assessment with school-aged children. Michelle is passionate about working with children and families to help pave a path toward happy and healthy developmental outcomes.
Emer

Mc Donagh

Emer Mc Donagh is the Assistant MA Course Leader at Children's Therapy Centre, Ireland. She holds an MA in Humanistic & Integrative Psychotherapy and Play Therapy and a BA (HONS) in Applied Social Studies in Social Care. She has extensive experience working with children who have experienced domestic violence and also with non residential parents and their children, maintaining and promoting quality contact. Emer has been involved in the Daphne III programme Responding to Child Parent Violence action research project, training in Non Violent Resistance and the Break 4 Change programme targeting services to families affected by Child Parent Violence. Emer has also completed Intensive Filial Therapy Training, and mindfulness training. Emer also provides a family support role with families affected by meningitis. She has developed a number of workshops to support adults such as "You, Your Thoughts & Your ACTions", addressing stress and anxiety, "Don't Just Survive, Thrive!, parenting children affected by Meningitis". She has also developed and facilitated workshops to support whole families including "Reconnecting after Meningitis" and the sibling support workshop "Me Too!". Emer has worked with the Brothers of Charity services and been involved in a number of Humanitarian aid projects in both Ethiopia and Peru. Currently Emer is in private practice at Acorns 2 Oaks Therapy Services and also provides trainings for professionals working with vulnerable children. Emer facilitates a Level 6 Therapeutic Play Skills Certificate in Galway and also works as a CTC supervisor.
Additional Members of the Training Faculty
Senior tutors, who themselves are widely recognized as expert instructors and clinicians, provide the following areas of instruction:
Expressive arts
Attachment theory
Drama & movement
Legal/ethical issues
Music
Family systems work & family play therapy
Sandplay
Puppetry