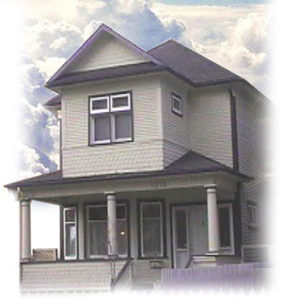 The Rocky Mountain Play Therapy Institute is dedicated to offering state-of-the-art professional learning opportunities and strives to integrate current theory and research with experiential learning activities. Since COVID-19, training programs have been re-mastered to provide quality on-line live and blended on-line and in-room learning experiences.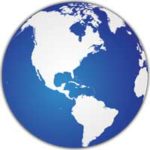 International training …
Founded in 1996, the Institute has provided training programs across the globe, including Hong Kong, Singapore, Mexico, Chile, Australia, England, Ireland, Canada, and the United States.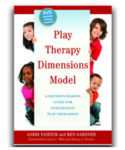 An Integrative Approach…
The co-directors, Dr. Lorri Yasenik and Ken Gardner are the authors of the Play Therapy Dimension Model: A Decision-Making Guide for Integrative Play Therapists (2nd ed.). This integrative approach to case conceptualization, clinical decision-making and practice is the cornerstone of programs at RMPTI, making them both unique and comprehensive.
To learn more about the Play Therapy Dimension Model, and an integrative approach to play therapy, please click here.
Seamless Learning Experience…
Another unique aspect of RMPTI's training approach is the emphasis placed on a seamless learning experience, with particularly the use of experiential activities. To illustrate this, the Green Stream Foundations of Play Therapy Program is an intensive, 9-day program. All elements of the training are embedded in theory and experiential learning opportunities, facilitated by the co-directors and small select group of external faculty, such as Music and Art Therapists. Practical learning opportunities occur through multiple role-plays as well as in-vivo learning in fully equipped play therapy rooms. Rather than taking core training through a "workshop" or day-to-day format (with each day being covered by a different instructor/topic), RMPTI's approach is to strengthen the participants skill set as training progresses, along with continual emphasis on journaling/reflecting about the therapist use of self.
RMPTI Programs are designed for:
Practitioners who would like to attend continuous training leading to certification or registration as a Play Therapist.
Full-time practitioners who are seeking a specialized credential, such a Certificate in Therapeutic Play Skills (Green Stream Program)
Practitioners who need a flexible training schedule
Those who need the training to come to them (please visit RMPTI Comes to You!)
Those who want to market a specialization in their practice
Diploma and masters-level students/graduates
Practioners who want to complete continuing education credits in Play Therapy
Programs are designed for practitioners who work full-time and are interested in enhancing their theory base and deepening their play therapy skills and techniques. Depending on the level of certification sought, participants will have completed or are currently attending a post-secondary institution or graduate-level university program. Relevant disciplines typically include Psychology, Nursing, Clinical Social Work, Child and Youth Care or Education.
Note: The registration bodies, CAPT and APT, alone hold the right to accept or deny any continuing education training at their discretion.