Webinar: Advanced Skills for Tele-Play Therapy: Beyond Engagement
Course Description
Advanced Skills for Tele-Play Therapy: Beyond Engagement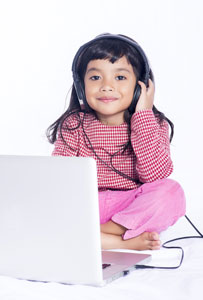 This 6-hour on-line training program is for Play Therapy practitioners who would like to maintain an advanced approach to providing distance services to children and their families. The program is divided into two sessions, each consisting of three lessons. The lessons are available on-line and can be accessed at the practitioner's convenience through the Rocky Mountain Play Therapy Institute Training Website.
It is not a live webinar, and lessons can be reviewed at your convenience. Once purchase the course you will have 60 days to complete the program, including the Mastery Test.
If you have purchased this course and don't know where to begin please go to the training site. If you didn't receive your login information it's possible it went to your spam folder.  To access your course click on the login button and then click on "forgot password".  Your username is the email you signed up with. The system will then send you another email with a link to change your password. Once you change your password you will be able to login (it doesn't log you in automatically).
Session One
Lesson #1 Setting the stage for Tele-Play Therapy: Ethics (including informed consent) Procedures, Structuring the Session, Outline of Materials based on child development and categories of play.
Lesson #2 Role of caregivers: How and When to do check-ins; How to facilitate caregiver participation; other considerations for parent involvement.
Lesson #3 Therapist use of self in Tele-Play Therapy– including core/fundamental skills (tracking & reflection, interpretations modified for on-line practice.
Session Two
Lesson #4 Modalities part 1: Considerations for using expressive materials – art, playdough, puppets.
Lesson #5 Modalities part 2: Considerations for using objects/symbols; use of sandtray and alternatives; selection of miniatures.
Lessons #6 Modalities part 3: Considerations for using structured games/electronics.
Session Two Lessons will reflect on the use of the Play Therapy Dimensions Model and identify the use of both directive and non-directive strategies.
Mastery Test
At the end of the webinar, you will find a Mastery Test. Successful completion (80 %) is required to obtain 6 non-contact hours of continuing education credits. The test has 20 questions and is taken on-line. Once successfully completed, a printable Certificate will be issued indicating 6  continuing education (non-contact credit) hours.
Note: Once registered, you will have 60-days to complete the program and the Mastery Test.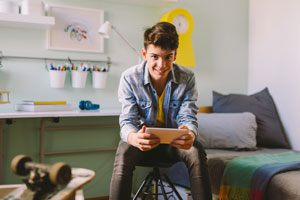 Fee: $85.00
6.0 hours Continuing Education Credits
Certificates cannot be used for CAPT purposes for Foundation Child/Play Therapy requirements towards certification as a Certified Play Therapist (CPT).
APT and CAPT alone hold the right to accept or deny any continuing education training at their discretion.