Approved Training
Rocky Mountain Play Therapy Institute - APT Approved Provider 06-179, CAPT Approved Provider 09-104
Many participants come to us seeking specific training and continuing education credits in play therapy. For these individuals RMPTI offers a range of brief training/certificate programs. For those interested in becoming a Certified/Registered Play Therapist RMPTI provides a range of on-line and continuous face-to-face training programs. To assist in the process of selecting a training program that is right for you, view the video below and visit the different program pages. Each coloured stream offers a unique training option.

Video on RMPTI Training Programs - Coming Soon
In North America there are two registration bodies to choose from when working toward registration/certification as a play therapist: The Association for Play Therapy (APT) and the Canadian Association for Play Therapy (CAPT). Each registration body, CAPT and APT, alone holds the right to accept or deny any continuing education training at their discretion.
RMPTI is not a registering body for play therapists. Rather, RMPTI provides approved training. For details for concerning registration/certification, as well as application/registration criteria and guidelines for standards of practice see the links below.

APT Route: To become a Registered Play Therapist (RPT) with the Association of Play Therapy (APT) one of the requirements is to complete 150 hours of approved training in play therapy. The Green Stream, combined with the Red Stream, provides 150 play therapy training hours.
CAPT Route: To become a Certified Play Therapist (CPT) with the Canadian Association for Play Therapy (CAPT), Canadian standards require 180 hours of play therapy training from a CAPT Approved Provider, or from an institute of higher learning. Participants who intend to become Certified Play Therapists should take the Green Stream, Red Stream +plus , and 1 core (3-day) Yellow Stream Certificate Program. It is recommended that participants take the Yellow Stream Certificate in Sandplay with Special Populations to fulfill the 180-hour requirement.
International Training Opportunities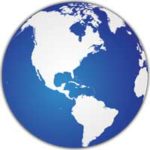 RMPTI courses, including online supervision and customized training programs, are available for delivery throughout the world by certified members of the core training team. In many cases, programs are organized as part of a collaborative partnership with a host organization. These programs can be provided at your site. International students are welcome to attend any of the training programs at the RMPTI site which occur regularly throughout the year.
Please click on the training calendar for more details.
Click here to visit teaching site.