"The training was very useful. It really anchors you into thinking about your cases and how to move forward with your clients/cases."
Red Stream Participant
"Lorri and Ken are both very dedicated and professional. They are passionate about their work with children and never seem to tire to share their expertise with others. Thank you!"
Red Stream Participant
"Thanks for inspiring me to go back to work with children"
Green Stream Participant
"This course has given me additional knowledge and tools to work with children. It was an amazing experience with a wealth of experience"
Green Stream Participant
"I have truly valued RMPTI's emphasis on valuing the whole child and focusing on the child's worldview as this is often lost within the organizations that serve children."
Red Stream Participant
"A wonderful mixture of theoretical presentations and experiential exercises providing an engaging learning environment."
Red Stream Participant
"The practical skills gained in this training were the key to learning effectiveness. Lorri and Ken are well rounded, researched, integrated professionals in a variety of areas. You won't get better."
Red Stream Participant
"Thanks for all the resources. I will definitely recommend this training to other's in my school district."
Green Stream Participant
"What I found most useful about the training experience was… learning fundamental skills, gaining knowledge on where to take my education next before entering the Red Stream, gaining inspiration form Lorri and Ken … thank you!"
Green Stream Participant
"What I found most useful about the training experience was…Very dynamic and energizing and allowed for greater exploration of topics."
Green Stream Participant
Red Stream 2018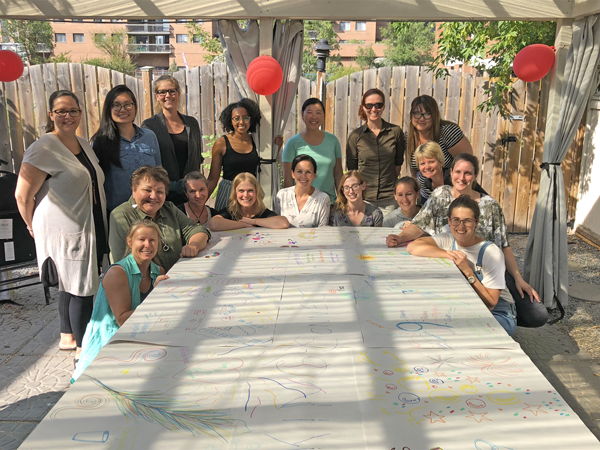 "The power of play and experience was essential to the learning process. Ken and Lorri (RMPTI) create a safe and fun environment to explore Play Therapy from which allows for growth as an individual and a professional."
"The training was very useful. It really anchors you into thinking about your cases and how to move forward with your clients/cases."
"Lorri and Ken are thoughtful in their approach to deepening your understanding of conceptualization work with children. Course material is explored in creative approaches and you will not leave without being challenged in your clinical application of this rich material."
"RMPTI will help you advance your practice, conceptualize, apply your skills in an amazing way. Ken and Lorri are exceptional in their ability to help you grow as a practitioner and inspire you toward lifelong learning."
"Lorri and Ken are both very dedicated and professional. They are passionate about their work with children and never seem to tire to share their expertise with others. Thank you!"
---
Green Stream 2018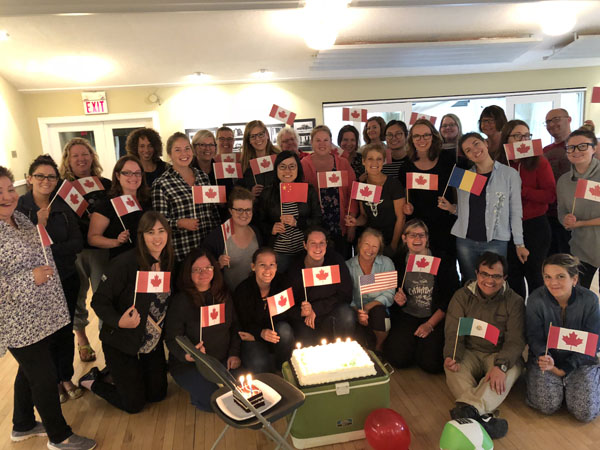 "I felt at home. I learned so much about myself and play." – Catharina
"An amazing journey of self, then the modalities…Enlightening" – anonymous
"Thanks for inspiring me to go back to work with children" – Eduardo
"Kind, accessible, respectful, genuine and very well-informed trainers! Highly recommended" – Susan
"Lorri and Ken are highly skilled professionals and wonderful teachers. I have valued my learning experience and would recommend!"- Teressa
"This course has given me additional knowledge and tools to work with children. It was an amazing experience with a wealth of experience" – Teri
"I have been looking for a training like this since I became a therapist! I can't wait to put to practice all I have learned" – anonymous
"My training was amazing, and I have a new outlook on my practice. Lots of work to integrate the material" – anonymous
"It was a professional, balanced between theory and practical applications training. The integrative approach brought me a clarity and direction to advance in my practice" – Andrea
"This was an amazing experience, both personally and professionally" Paula
---
Red Stream 2017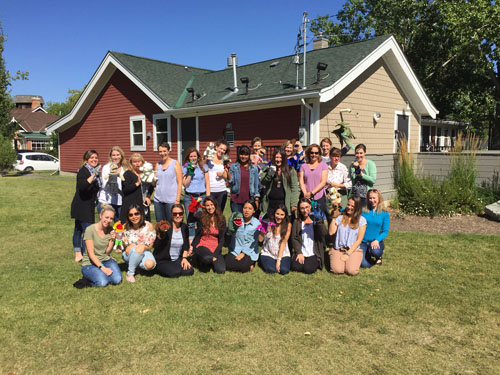 "Excellent training - case conceptualization was extremely helpful, and real life examples that both Ken and Lorri used." - Breanna
"Practical examples and challenges to my current ways of doing things, and thinking, along with ways of conceptualizing cases." - Morgan
"The case conceptualization focus, the referring back to level of development and the referral back to ERR and Floortime. The referring back helped me integrate it. The case presentations brought it to practical application." - Jennifer
"I left Green and Red Stream feeling full in my 'doraemon pocket' now, with a more grounded posture on what and how to do what with whom at what timing." - Ruth
"The role playing, theory ad small groups was helpful in expanding my skills and knowledge." - Cherise
"Case conceptualization, led and facilitated by Ken and Lorri allowed us to filter through all the mess and get really clear on our notes along with actual steps to take control of this." - Sarah
"The role-plays and opportunities for practicing new therapeutic skills, ex. Smith Family, Max/Susie." - Jenny
"The experiential activities and the case conceptualizations were very useful and helpful to apply in practical way all what we have learned." - Antonia
---
Theanna Bischoff, PhD
Bio: Theanna Bischoff, PhD from the Ontario Institute for Studies in Education / University of Toronto in 2013, registered with the College of Alberta Psychologists in 2013; practiced as a psychologist with children aged 2-6 with disabilities / behaviour challenges in a therapeutic early intervention school setting.
Testimonial
I took the Green Stream in Summer, 2014, and the Red Stream in Summer, 2015. I also took a 3-day training from Maude LeRoux on the Floortime model arranged by Ken and Lorri in fall, 2014. Following completion of the Red Stream, I completed two supervision sessions with Lorri and one other student. My work and training with both Ken and Lorri was invaluable to my practice. Both addressed assessment and intervention from a developmental perspective and provided ways to approach therapy for all ages.
In my practice with very young children, I often had difficulty finding professional development that was applicable to my practice (i.e., many focused on heavily cognitive or language-based interventions). The approaches taught by Ken and Lorri addressed the multifaceted needs of clients, including sensory needs, areas of developmental arrest, and, most importantly, how to tailor interventions to the client. The child-led approach taught in the Green Stream changed my practice in that it made me focus on the child and what he or she was bringing to the moment as opposed to all the ideas / plans I had going into the session.
The Play Therapy Dimensions model developed and taught by Ken and Lorri heavily informed my practice when I integrated individual Play Therapy into my work from September, 2015 to February, 2016. This integrated model fit nicely with my theoretical orientation and was always in the back of my mind each session.
Ken and Lorri were excellent instructors, projecting not only expertise and numerous case examples on which to draw from, but also warmth and humour. Despite being a novice play therapist, I never felt "stupid" when I consulted with Ken or Lorri about cases - both instructors honoured each of their students' learning processes and integrated exercises to help us with our own personal development and reflection. All in all, I would highly recommend this program - and have already - to many of my colleagues and other practitioners.
---
Donna Callis, LCSW,
Registered Play Therapist
Testimonial
During an annual conference in Huntsville, Alabama, I received my first introduction to using Play Therapy with children of abuse and neglect. I eagerly got on the internet looking for more information on how to become a Registered Play Therapist. I began to realize it would take several years to find all the specific training required by the APT in the United States. Even more disheartening was the fact that here in the southwest portion of Virginia, there were no locally credited programs, schools, or courses on Play Therapy. Not to be discouraged, I stumbled upon your website for the Rocky Mountain Play Therapy Institute and read about the two programs, 'The Green Stream, Introduction to Play Therapy' and then 'The Red Stream, Advanced Theory and Techniques in Play Therapy'. This would be the perfect program for me only it was so far away.
After much debating, discussions, and planning I decided it was by far the best way to accomplish my goal. Yes, going to Canada for nine days at a time would require me to use my vacation time from work, but what better place than to vacation in Canada with people interested in Play? After calculating all the travel, time, and cost to find the required Play Therapy trainings across the United States, not only would RMPTI save me at least a year of training time, but would actually be cheaper to fly and stay in Canada. I enjoyed my time there, made new friends, and the training was excellent! I felt I was more than ready to use what I had learned and received extra personal one on one training from Ken and Lorri to fit Play Therapy with the clientele I specialize with.
Thank you,
Donna Callis,
LCSW, Registered Play Therapist
Children's Advocacy Center, Bristol/Washington Co. Virginia U.S.A.