Partners in Play: Adlerian Applications of Play Therapy
An exciting two-day workshop by Dr. Terry Kottman, the originator of Adlerian Play Therapy
Dates - November 2nd & 3rd, 2017
Location - Scaroboro Community Hall: 1727 14th Ave SW, Calgary, AB, T3C 0W7  (Parking lot behind building)
In this fun, interactive two-day workshop, Terry Kottman, "inventor" of Adlerian play therapy, will introduce participants to Adlerian play therapy, a method of integrating the concepts and techniques of Individual Psychology with the practice of play therapy. Participants will learn techniques for establishing relationships with clients, exploring clients' lifestyles, helping clients gain insight into their lifestyles, and reorienting and reeducating clients. Participants will learn Adlerian strategies for conceptualizing children and the significant adults in their lives.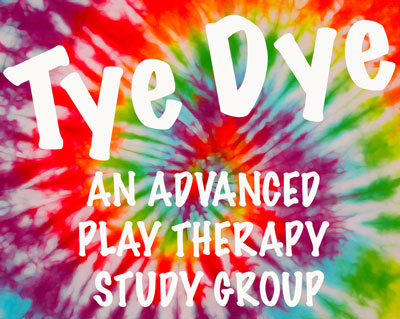 Advanced Play Therapy Study Group
By Special Invitation - Tye Dye: An Advanced Play Therapy Study Group
Tye Dye will be held yearly and follow-up on important topics related to Play Therapy. Those trained in any number of theoretical approaches to play therapy are welcome as the program will based on an Integrative Play Therapy Model and the Play Therapy Dimensions Model to conceptualizing play therapy practice and decision-making. The program is limited to 25 participants and will focus on a special topic each year.

For 2016, the topic was Relational Trauma.  
Tye Dye 2017 takes place on November 4 th and 5th, 2017
George Town Inn, Canmore Alberta
Special Guest:  Dr.Terry Kottman