Expanding your creative skills – psychodrama and play therapy
A half-day workshop for play and expressive therapists

featuring Donna Dupuis 
November 2, 2018
Half day workshop:

9:00 am

to

12:00 pm

Please note location change:

 RMPTI Main Classroom - 

1314 15th

Ave. SW  
Come join us for a half-day of demonstration and experiential learning on how psychodramatic techniques can be used in your work with children, adolescents, parents and supervisees. This workshop will introduce you to the methods of doubling and role reversal as well as how to concretize (externalize) issues. The what, when, how and why of these methods will be demonstrated through the use of case examples. Please come prepared to participate in various exercises and/or prepared to give an example of a case you might like to explore psychodramatically with the group.
Workshop Leader: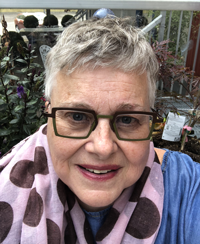 Donna Dupuis MSW, RSW, TEP is a Clinical Social Worker with over 40 years experience working in a variety of settings. She has worked with adults, families, youth and children using action methods. Donna has also worked cross-culturally with First Nations people across the Northwest Territories and Nunavut. She began her private practice in 1987 where she saw clients, developed two psychodrama training programs as well as a 5 day residential personal growth workshop. Currently is a clinical consultant with Calgary Drug Treatment Court and is on the faculty with the Spence Trial Lawyers College in the USA. She is a Board Certified psychodramatist and a Board certified trainer of psychodrama.
Sorry - this workshop is full.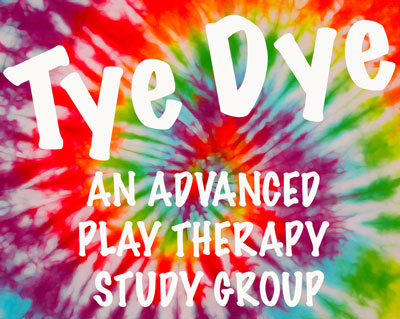 Tye Dye: Advanced Play Therapy Study Group
Tye Dye is held yearly and follows-up on important topics related to Play Therapy. Those trained in any number of theoretical approaches to play therapy are welcome as the program will based on an Integrative Play Therapy Model and the Play Therapy Dimensions Model to conceptualizing play therapy practice and decision-making. The program is limited to 25 participants and will focus on a special topic each year.

Third Annual Tye Dye Play Therapy Study Group
November 3 and 4th, 2018.
George Town Inn, Canmore Alberta
The featured topic for 2018 is - Exploring Creativity in the Play Therapy Process
Prior to the Study Group RMPTI will be hosting a 3-day Supervision Training (October 30, 31 and November 1st) in Calgary. RMPTI will also host a special half-day workshop on Expanding your creative skills – psychodrama and play therapy on November 2nd 2018.
Tye Dye Participants are encouraged to attend both programs and will receive a 20% discount on the half-day workshop.
Sorry - this program is now full. Please contact us to have your name put on a wait list.