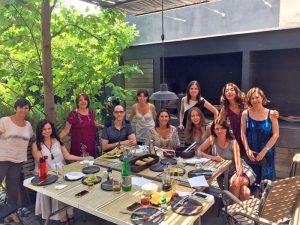 Part One – Green Stream training with Metáfora – Centre of Play and Psychotherapy, Santiago, Chile
RMPTI was honoured to be invited by Metáfora – Centre of Play and Psychotherapy in Santiago, Chile, to provide both the Green and Red Stream training programs for their group of experienced clinicians.
Part One of the Green Stream occurred in January 2017, and will be followed by Part Two in July. The Red Stream will be delivered this coming fall. We can't wait to return!
---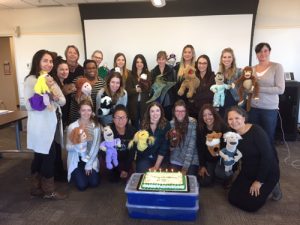 Congratulations 2016 Green Stream Participants!
What a wonderful experience to work with all of you in Sherwood Park!
Participants were able to complete all 9 days of the Green Stream Training and stay closer to home. Participants will be taking specialized play therapy interventions into their work places and influencing others in their professional environments. We look forward to seeing you all at the Red Stream Advanced Play Therapy Program in the near future.
---
 Play Based Treatment of Trauma Group 2016
Congratulations to the 2016 group for Play-Based Treatment of Trauma! We had a wonderful 3 days of learning both theoretically and through practice in the Play Therapy Rooms. Participants worked as a large group – observing a session through the one-way mirror as well as working in small groups with puppets, art and sand.
Best wishes to everyone who travelled from BC, Saskatchewan and from the Great White North!
---
Training Gallery : 2016
Click on the image to view.
Training Gallery – Hong Kong 2016
Training Gallery – past years