Partners in Play: Adlerian Applications of Play Therapy
An exciting two-day workshop by Dr. Terry Kottman, the originator of Adlerian Play Therapy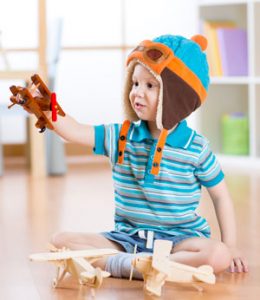 Dates - November 2nd & 3rd, 2017
Location - Scaroboro Community Hall: 1727 14th Ave SW, Calgary, AB, T3C 0W7  (Parking lot behind building)
In this fun, interactive two-day workshop, Terry Kottman, "inventor" of Adlerian play therapy, will introduce participants to Adlerian play therapy, a method of integrating the concepts and techniques of Individual Psychology with the practice of play therapy. Participants will learn techniques for establishing relationships with clients, exploring clients' lifestyles, helping clients gain insight into their lifestyles, and reorienting and reeducating clients. Participants will learn Adlerian strategies for conceptualizing children and the significant adults in their lives.
Workshop Fee - $425.00 (plus GST) 
Workshop Schedule
Coffee and Continental Breakfast 8:30-9:00 am
Morning coffee break - 10:30-10:45
Lunch 12:00-1:00 (on your own)
Afternoon coffee break - 2:30-2:45 pm
Workshop ends - 4:00 pm
About Dr. Kottman
Terry Kottman, Ph.D., Registered Play Therapist-Supervisor, NCC, LMHC, founded The Encouragement Zone, a center where she provides play therapy training, life coaching, "playshops" for women, and play therapy supervision. She regularly presents entertaining and engaging experiential workshops on play therapy; adventure therapy; activity-based counseling; counseling for children, adolescents, and their parents; consultation with teachers; and coaching adults. Prior to founding The Encouragement Zone, Terry spent eight years as a professor of counselor education at the University of Northern Iowa in Cedar Falls, Iowa, and five years as a professor of counselor education and director of the Child and Family Resource Clinic at the University of North Texas in Denton, Texas. She has served as an adjunct professor at the University of Northern Iowa.  In 2014, Terry was honored to receive the Lifetime Achievement Award from the Association of Play Therapy.
Terry is the author of Partners in Play: An Adlerian Approach to Play Therapy (3rd ed.) (with Kristin Meany-Walen) and Play Therapy: Basics and Beyond  (2nd ed.); she is the co-author of Guidance and Counseling in the Elementary and Middle Schools with Dr. Jim Muro; co-author of Adventures in Guidance with Drs. Jeff Ashby and Don DeGraaf; and co-editor of Play Therapy in Action: A Casebook for Practitioners with Dr. Charles Schaefer. Terry had two books come out in 2009 -- Counseling Theories: Practical Applications with Children and Adolescents in Schools (edited with Dr. Ann Vernon and published by Love Publishing) and Active Intervention for Kids and Teens (written with Drs. Jeff Ashby and Don DeGraaf). She has written many journal articles and book chapters on play therapy, school counseling, counseling with children and families and perfectionism.